Bushnell Velocity Speed Gun
Regular Price: RS:50,000
Special Price Rs:44,999
Bushnell Velocity Speed Gun
Availability: In Stock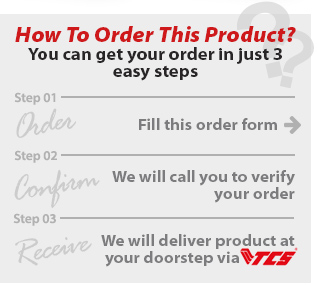 Details
Knowing how fast a player pitches or runs can instantly influence a coaching decision. Enter the Bushnell Velocity speed gun, which tells you the speed of an object within plus-or-minus 1 mile per hour. The Bushnell Velocity is outfitted with digital signal processing technology, which can measure the speed of a baseball from up to 90 feet, or a moving vehicle from as far as 1,500 feet. As a result, its a breeze to take a players 40 time or measure the speed of a tennis serve. The Velocity is also a breeze to use, with a point-and-shoot pistol grip that displays the fastest speed timed once the trigger is released. The Bushnell Velocity radar gun offers easy point-and-shoot operation that can be used for tracking everything from race cars to pitching speeds. A large LCD display makes it easy to read the speed. Aim the Velocity at the target and depress the TRIGGER. As a quick reference to accuracy, remember to keep your target's direction of travel in a direct line with you and not perpendicular to you
Baseball/softball/tennis range: 10 to 110 mph (90 feet away)
Auto racing range: 10 to 200 mph (1,500 feet away)
Dimensions: 4.3 by 8.4 by 6 inches (W x H x D)
To ensure accurate speed readings, be sure to keep your targets direction of travel in a direct line with the speed gun, and not perpendicular.
The Velocity Speed Gun will measure the relative speed of a target as it moves towards or away from the Speed Gun. If the target is in a direct line, the measured speed will be accurate within +/- 1 mph.
If you move either right or left of the target, the displayed speed readings will become progressively less accurate, with the indicated speed decreasing as you move off this centerline. This happens due to the Cosine Effect common to all Doppler based radar devices.
Be sure to use only fresh, alkaline C batteries in the Velocity Speed Gun, both inserted positive (tip) end first, with the negative end of each battery facing you (towards the battery cover).