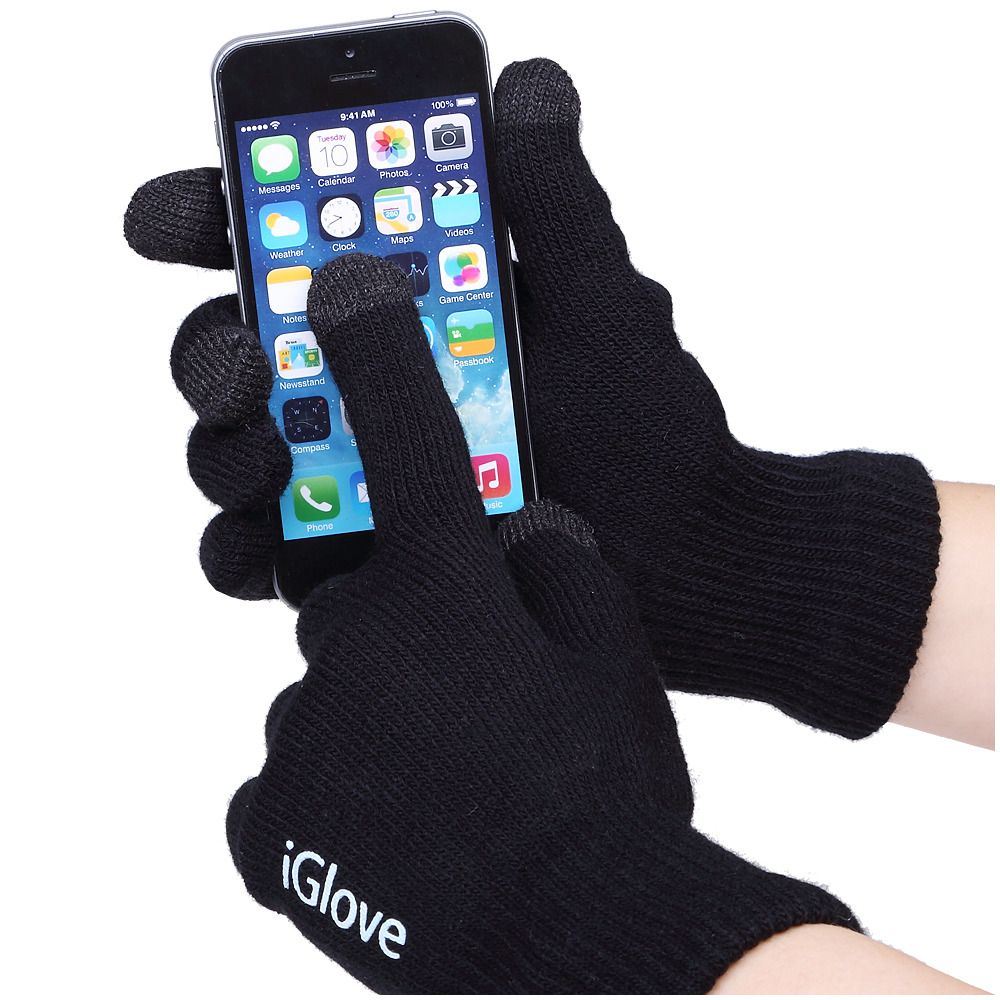 Gloves for Touchscreen iGlove Description:
iGlove is an innovative warm comfortable gloves. will help you without problems to Use your devices with a touch screen on the street in the cold season.
Ideal for managing smartphones and tablets of all manufacturers, such as iPhone, iPad, HTC, Lenovo, Samsung, Huawei and others.
On three fingertips on each glove in the special fabric used nano-fibers that transmit information by touching the touch screen.
Gloves for Touchscreen iGlove features:
It allows you to Use any touch devices in the cold;
Suitable for all types of sensors;
Stylish design;
Do not scratch the screen;
Acceptable hand wash in cold water;